Our Leadership and Advisors
Leadership
Projects that Matter was conceived, planned, and implemented by Debra Rowe, PhD and Robert Tolmach.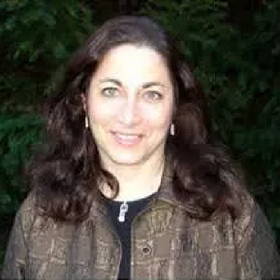 Debra Rowe, PhD.
President
Dr. Rowe is a well known national and international leader in education and action for sustainable development. She is President of the U.S. Partnership for Education for Sustainable Development. The U.S. Partnership convenes leaders within business, education, government, faith and youth sectors. and catalyzes national sustainability initiatives. Debra has taught Campus Sustainability and Corporate Sustainability for the University of Vermont. She has also been a professor of energy management and renewable energies for over 35 years, and is the recipient of numerous awards, including an international energy education award at MIT.

Dr. Rowe is also co-founder of the Higher Education Associations Sustainability Consortium, founder/facilitator of the Disciplinary Associations' Network for Sustainability and Senior Advisor to the Association for the Advancement of Sustainability in Higher Education.  

Dr. Rowe has also been staff consultant for a U.S. Department of Education funded project entitled "Sustainability Improves Student Learning", working with thirteen STEM academic societies.

Debra Rowe is often a keynote speaker at national and international conferences. She is the author or editor of numerous publications, including the encyclopedia, Achieving Sustainability: Vision, Principles and Practices.

Formal education:
Ph.D. in Business         University of Michigan   1991
M.A. in Psychology       University of Michigan   1989
M.B.A. in Business       University of Michigan   1988
B.A.                                 Yale University                 1977
---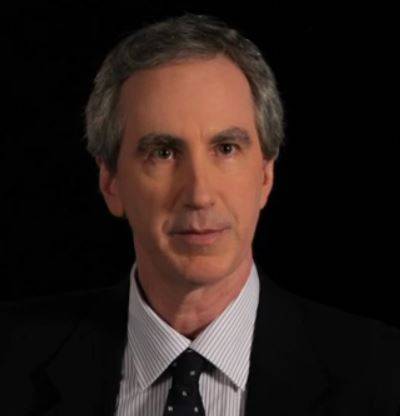 Robert Tolmach
Co-Founder
Robert Tolmach is co-founder of Changing The Present, which the New York Times called, "an Amazon.com of the nonprofit world." The nonprofit site helps nonprofits, schools, and teachers capture some of the $450 billion Americans spend each year on birthday, wedding, and holiday presents. It does that by making the experience of a donation, given in a friend's name, feel like a memorable gift and an appealing alternative to buying yet more merchandise.
He previously worked as an architect, real estate developer, real estate investment banker, and environmental redeveloper.
Advisors
The importance of our mission and our ability to make a tremendous contribution has attracted outstanding advisors, who are contributing their time and expertise to this initiative. We are tremendously grateful for their support!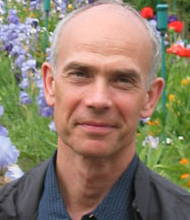 William R. Godfrey
President
William Godfrey is the President of Environic Foundation International (EFI), a 501 (c) (3) non-profit research and education foundation specializing in the development and delivery of integrated social, economic and environmental sustainability education that engages all stakeholders. He has developed such programs in the United States and Africa. Godfrey is currently an adjunct faculty member at the Center for Environmental Studies and the Center for Corporate Education at Virginia Commonwealth University, Vice Chair of the U.S. Partnership for Education for Sustainable Development, and a member of the United Nations Commission on Sustainable Development Education Caucus.
Prior to EFI, Godfrey was a senior architect with the global design firm LEO A. DALY, where he was responsible for plans and designs for sustainable coastal ecosystems, buildings, and new cities in the United States, the Middle East, Pacific Islands and China. His work has received international and national awards for educational program development, architecture, engineering, and planning from the United Nations Environment Programme, the African Association of Universities, the South African Development Commission, the United Nations University, the American Institute of Architects, the American Council of Civil Engineers, and the United States Department of Defense.
---
Senior Adviser, Association for Environmental Studies and Sciences  

David E. Blockstein is one of the founders of AESS, a professional organization for environmental studies and science faculty, students and professionals. He helps AESS with strategic planning, management, development and membership.
Dr. Blockstein spent 28 years with the National Council for Science and the Environment (NCSE). Dr. Blockstein joined the organization in 1990 and served as its first Executive Director until 1993. Dr. Blockstein founded the Council of Environmental Deans and Directors (CEDD) in 2001 as the professional organization for the nation's deans of colleges of environment and natural resources and directors of institutes for environmental studies. He founded the Council of Energy Research and Education Leaders (CEREL) in 2006 as part of an effort to build an interdisciplinary field of energy higher education. He served as Executive Secretary of each organization for more than a dozen years.
Dr. Blockstein was lead organizer for nearly all of NCSE's 18 annual National Conference and Global Forums on Science, Policy and the Environment. Dr. Blockstein also served as the principal investigator on NCSE's Climate Adaptation and Mitigation E-Lear ing (CAMEL) climate change education project (www.CAMELclimatechange.org) and on other education projects funded by the National Science Foundation. Dr. Blockstein was a member of the Roundtable on Climate Change Education of the National Academy of Sciences.
In the 1990's Dr. Blockstein helped to lead the organization's effort for a federally funded National Institute for the Environment (NIE).
As the 1987-88 Congressional Science Fellow of the American Institute of Biological Sciences and American Society of Zoology, Dr. Blockstein worked with the House of Representatives Environment Subcommittee of the Science Committee to prepare the National Biological Diversity Conservation and Environmental Research Act. Dr. Blockstein has a B.S. in wildlife ecology from the University of Wisconsin and a M.S. and Ph.D. in ecology from the University of Minnesota. He has conducted research on conservation of tropical pigeons and doves and on population and community ecology of forest birds. He is the author of the Birds of North America account of the extinct Passenger Pigeon and one of the leaders of Project Passenger Pigeon www.passengerpigeon.org . Dr. Blockstein is the founding chair of the Ornithological Council, an association of North America's professional societies that provide scientific information about birds to policymakers and represents the interests of ornithologists in Washington, DC.
Dr. Blockstein was a keynote speaker. at the National Professional Science Master's Association (NPSMA )2nd National Conference. The Conference revolved around Environmental Solutions & Workforce Development. It was held on November 17 - November 19, 2010 at the Georgia Tech Hotel & Conference Center in Atlanta, Georgia.
Dr. Blockstein is a member of the leadership team for the NSF-funded Interdisciplinary Teaching about the Earth for a Sustainable Future (InTeGrate project), and was on the education team of the USDA-funded Corn and Climate Change project www.sustainablecorn.org. He is on NSF's Advisory Committee on Environmental Research and Education.  
Dr. Blockstein has worked on a wide range of science and policy issues including increasing the representation of minorities in science, climate change education, mechanisms to improve the linkage between science and decisionmaking on environmental issues and electronic processes to communicate scientific information on the environment. He has delivered more than 100 public lectures and more than 20 scientific papers and is a frequent contributor to both technical and popular literature about science and environmental policy. He serves on or has served on committees for scientific and conservation organizations including: American Association for the Advancement of Science; American Institute of Biological Sciences; American Chemical Society; American Society of Zoologists; Society for Conservation Biology; American Ornithologists' Union; Wisconsin Academy of Sciences, Arts, and Letters; University of Minnesota College of Biological Sciences; American Bird Conservancy; World Conservation Union (IUCN); Commission on Education and Communication; Project Learning Tree/World Wildlife Fund; Aldo Leopold Foundation; National Foundation for Environmental Education; and the Environmental Education Coalition. In 2008 he received the American Institute of Biological Sciences Distinguished Service Award.
http://www.ncseonline.org/david-blockstein-phd
---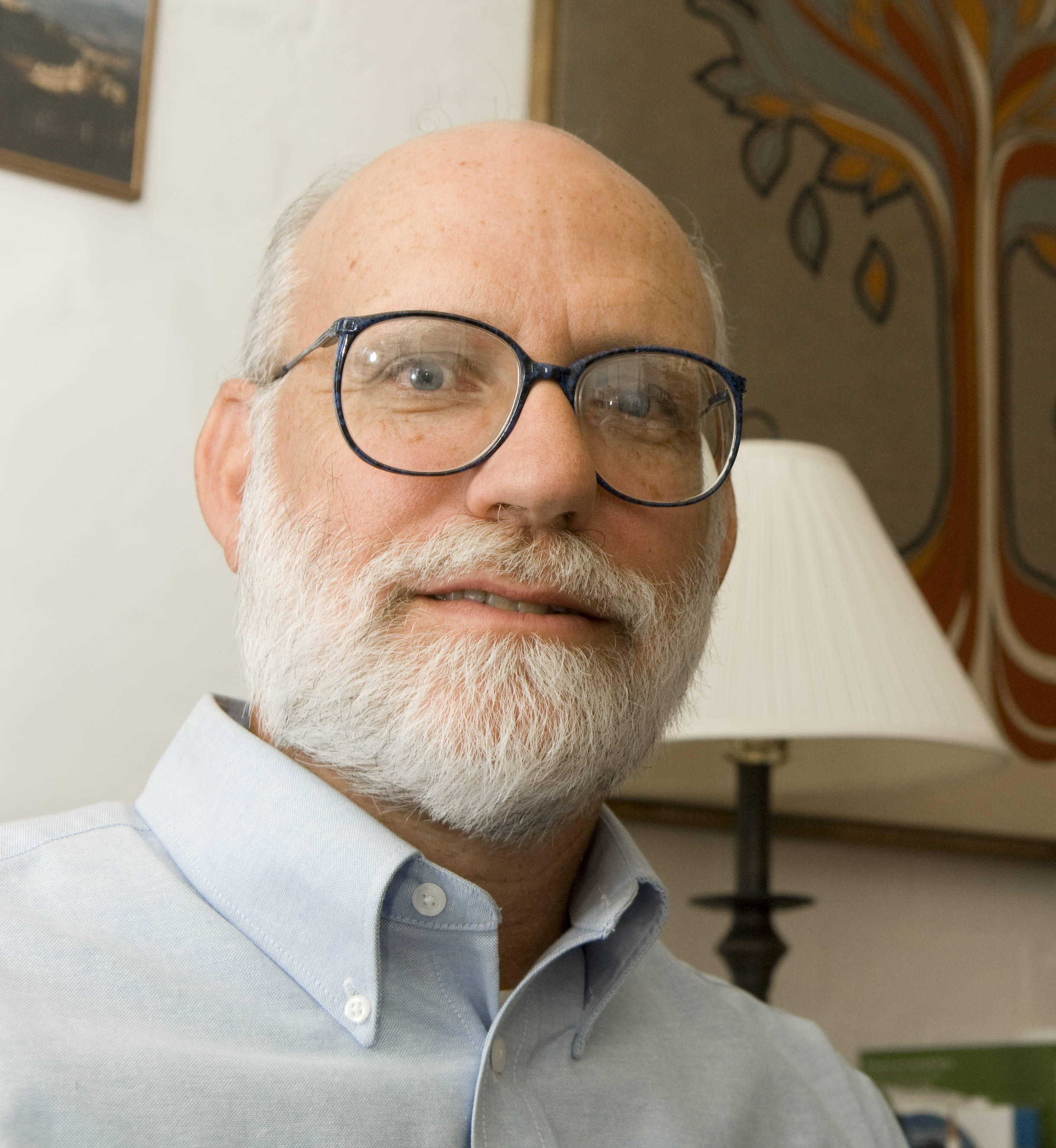 Terry Link is president of Starting Now LLC, a sustainability consulting firm that helps small business, nonprofits, schools, and government agencies improve their social, environmental and economic performance. Previously he was executive director of the Greater Lansing Food Bank, a regional charity that rescued food and developed community gardens to help feed those in need. Before that he was director of Michigan State University's Office of Campus Sustainability, an office he started in 2000. For nearly 25 years he was an academic librarian focusing on public policy and environmental studies. In 1988 he was named a "Library Superstar" by College and Research Libraries, the journal of the Association of College and Research Libraries. He was also elected county commissioner for Clinton County, where he initiated a Green Government Initiative, oversaw the county's greenhouse gas inventory and chaired the Solid Waste Council and Physical Resources Committee. He also served one term on the Michigan DEQ's Environmental Advisory Council.

He has served on the boards of numerous non-profit organizations and written and spoken widely on public policy, sustainability, information, environment, food, and education, including serving as associate editor of the 2014 encyclopedia, Achieving Sustainability: Visions, Principles and Practices (Gale/Cengage). He currently serves as board chair for the Peace Education Center and serves on the boards of the Greater Lansing United Nations Association (GLUNA), U.S. Partnership for Education for Sustainable Development, and the Greater Laingsburg Recyclers. In October 2017 he received the "Global Goals, Local Leader Award" from GLUNA for his work on the UN Sustainable Development Goals.